Morgan
Her original name was Teufel, per her adoption records.
---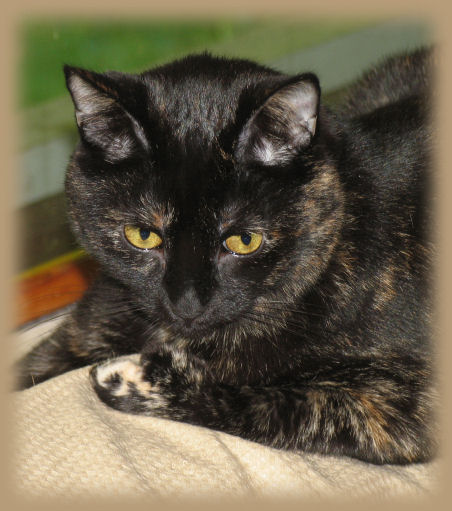 This is Morgan. She has "mittens" for front paws.
I love her paws, but I think she is embarassed about them.

She loves to watch out the front
window for critters that may pass by.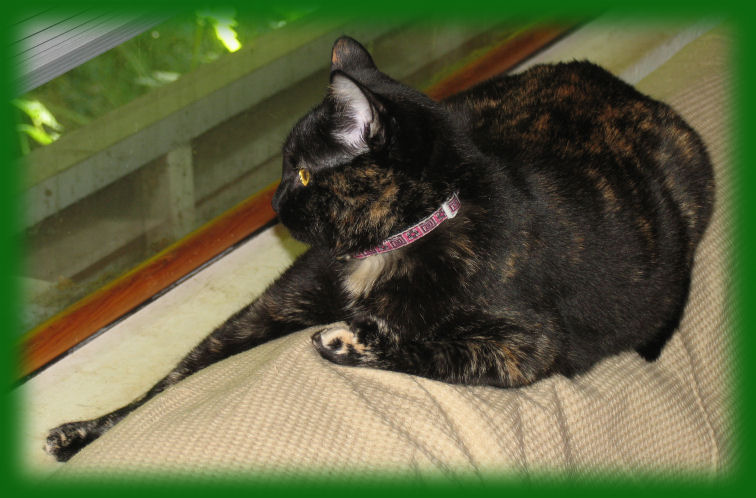 She loves the back of the sofa, but has
to brace herself sometimes. She is part Maine Coone.
Her fur is still as soft as it was when she was a kitten.
There are no course hairs on her body except her
whiskers, which I am not sure are really hair.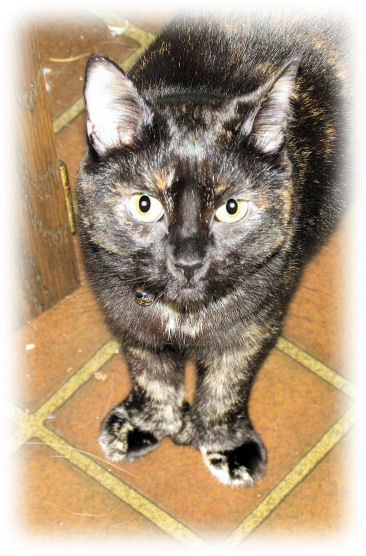 This photo shows off her paws a little more.
Forgive the eyes, she had really bad glowing eyes.
Now they just look very odd.

---
last updated 09/08/2006